gyroschool.co.uk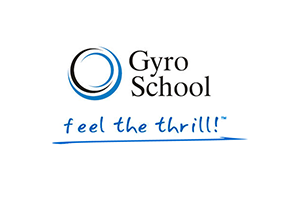 [vc_row full_width="stretch_row" full_height="half_row_height" content_placement="top" v_position="top" parallax="content-moving-fade" overlay_color="rgba(0,0,0,0.4)" css=".vc_custom_1475688005866{background-image: url(https://www.gingerpower.co.uk/wp-content/uploads/2016/07/lights.jpg?id=1189) !important;}"][vc_column][/vc_column][/vc_row][vc_row css=".vc_custom_1466705531516{padding-bottom: 0px !important;}"][vc_column width="2/3″][vc_empty_space][vc_column_text]
Project Overview
[/vc_column_text][vc_empty_space][vc_column_text css_animation="appear"]
Gyro School is an Autogyro, Gyrocopter and Gyroplane School based in Kent. They fly the CAA approved MTOSport, Calidus & Cavalon gyroplanes compliant with all requirements of the gyroplane airworthiness code, BCAR Section T. It is operated by most training schools around the world, they are one of the most reliable, best-performing gyroplanes available. This makes them the first choice to many owner-pilots together with low operating costs.
The GyroSchool provides you with the very best of training in helping you to gain your CAA PPL(Gyroplanes) and the breathtaking Kent countryside provides a superlative and magnificent backdrop for it.
Designed in WordPress it is now fully updated and maintained by GingerPower including an e-commerce shop and multiple downloads.
[/vc_column_text][vc_empty_space][vc_btn title="View Website" shape="rounded" color="black" align="center" link="url:https%3A%2F%2Fgyroschool.co.uk||target:%20_blank|"][/vc_column][vc_column width="1/3″][vc_single_image image="1181″ alignment="center" css_animation="appear"][vc_row_inner css=".vc_custom_1466704410319{padding-top: 0px !important;padding-bottom: 0px !important;}"][vc_column_inner width="1/2″][vc_column_text]Client[/vc_column_text][/vc_column_inner][vc_column_inner width="1/2″][vc_column_text]Kai Mauer – Gyro School[/vc_column_text][/vc_column_inner][/vc_row_inner][vc_row_inner][vc_column_inner width="1/2″][vc_column_text]Services[/vc_column_text][/vc_column_inner][vc_column_inner width="1/2″][vc_column_text]
Web Design
WordPress
MySQL
PHP
JavaScript
E-Commerce
Hosting
[/vc_column_text][/vc_column_inner][/vc_row_inner][vc_row_inner][vc_column_inner width="1/2″][vc_column_text]Date[/vc_column_text][/vc_column_inner][vc_column_inner width="1/2″][vc_column_text]2007 to present[/vc_column_text][/vc_column_inner][/vc_row_inner][/vc_column][/vc_row][vc_row][vc_column][carousel_slider data_source="data-9″ images_attach="1075,1074,1042″ null="" content_type="image" lightbox="yes" timeout="3″][/vc_column][/vc_row]